Sponsors
Thank you to all our Partners and Sponsors for the support for our vision to make the Karratha Country Club a vibrant, family friendly sporting and social club.  Members, if you are in the market for a product or service, visit our sponsors website and support the companies that support our club.
Become a Sponsor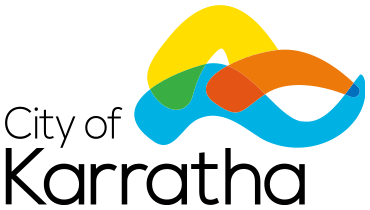 City of Karratha
The City of Karratha are our largest supporter and have provided funding with Covid Support Grant for operations costs, provided large community grant funding towards the solar installation and continue to provide support via an MOU for the on-course maintenance.
The partnership between City of Karratha and the Karratha Country Club has resulted in the grassing of greens open in August 2022 and a boom residents and visitors playing golf.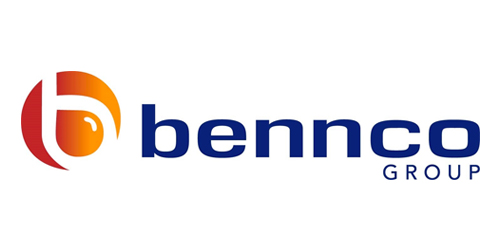 Bennco Group
Major Sponsor Karratha Golf Pro-Am 2022
Bennco Group is an accomplished Pilbara company with a combined experience of over 50 years in the building, construction, civil, plumbing and electrical industries.
Bennco Group has established itself as a professional, honest, and reliable building and construction company in the Karratha, Tom Price, Paraburdoo and greater Pilbara region, servicing the domestic, mining, industrial, commercial and local government sectors.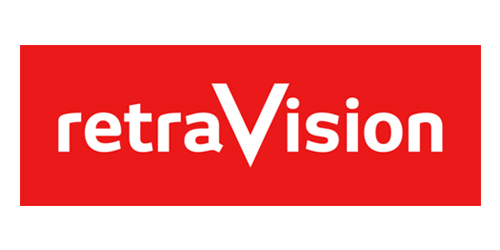 Retravision
2022 Major Sponsor Karratha Country Club Golf Club Championships
Retravision is a Western Australian-based consumer electronics retailer of computers, technology products, home entertainment products, laundry and kitchen appliances, air-conditioning products, small appliances and homewares. The retailer was founded in 1961 in Osborne Park, Western Australia.
MM Electrical Merchandising
2022 Karratha Open Golf Championship Major Sponsor. MMEM supplied the electrical materials for the Karratha Country Club patio in 2019.
MMEM is a trade wholesale distribution business, specialising in a one stop sourcing and supply solution. Customers rely on MM Electrical for electrical, communications and data, solar, lighting and associated electrical component products.
MM Electrical Merchandising is many things to many different customers: an expert consultant, a logistics company, a technology provider, and more generally, a distributor of wide-ranging electrical and industrial products. These aspects of our service share a common foundation: great people, close to our customers.
In addition to our people and customers, MMEM recognises importance of supporting the community that we operate in through financial and in-kind donations and sponsorship.

Rio Tinto
Major Sponsor and Community Grant Support
Rio Tinto sponsor the Karratha Country Club Golf Mixed Foursomes and have also provided grants to the club over the past 3 years to upgrade to our security system in 2020, replace our ice machine 2021 and replace end of life dining furniture in 2022.
Ongoing support by Rio Tinto for our club has assisted in ensuring the club has managed through the worst of the Covid restrictions and are now in a sustainable position, looking forward to the future.

Pilbara Ports Authority
Community Grant Support
Pilbara Ports Authority was established on 1 July 2014, as a result of the Ports Legislation Amendment Act 2014 consolidating seven of WA's eight port authorities into four new regional port authorities. Pilbara Ports Authority was formed by the amalgamation of the former port authorities of Dampier and Port Hedland.
Pilbara Ports Authority encompasses the: Port of Ashburton, Port of Dampier, Port of Port Hedland and Port of Varanus Island. Pilbara Ports Authority will also oversee the operation of the following greenfield ports: Anketell,Balla Balla, Cape Preston East, Cape Preston West and Urala.
Pilbara Ports Authority provide support for the operations of port users, creating opportunities for growth and building sustainable communities.

Trasan
TRASAN are a major sponsor for the Karratha Country Club Foursomes and provide building services for the club including the construction of the patio in 2019.
Trasan was established in 1997 by Sandi and Travers Clarke following a period of both owners working in the construction and resource industries in the Pilbara region.
Over the last 21 years, after obtaining the initial builders registration, the business has been supplying quality Building Construction & Maintenance, Residential Maintenance and Construction Site Mobilisation & Demobilisation services to Karratha and its surrounding towns and work sites.

Signs West
Signswest provide the Karratha Country Club with all our signage requirements.
Signswest has been supplying people all over the Pilbara with quality signage products since 1997.
Located in both Karratha and Port Hedland, and boasting years of experience in the industry, particularly with local knowledge of Pilbara requirements – we are your one stop go to Sign shop.
Our longevity in the region and reputation for excellence mean you can be sure you are getting the best possible product when you come to Signswest.

Karratha Glass Service
Karratha Glass has donated glass services to the Karratha Country Club for over 20 years.
Karratha Glass Service has served the Pilbara area for over 40 years and has become a reputable service provider for the diverse industries with in our region.
Our fully qualified tradesman and experienced staff with local knowledge are covering areas from Karratha to Dampier, Wickham, Roebourne and Point Samson.
North Coast Resurfacing
Major Sponsor of Patio Resurfacing 2022
With 30 years' experience across the building industry, we offer Heavy Duty Pressure Cleaning for plant and mobile equipment, and buildings, in addition to high quality Resurfacing, Epoxy, High Pressure Cleaning and Sealing services.
Available in Karratha by local APC affiliated installers North Coast Resurfacing, Epoxy flooring for all your flooring needs – contact us now for more info on 0448415337 or visit our page.
UV Resistant
Scratch and Stain Resistant
SUPER Durable and Hardwearing
Easy to Maintain
Looks Fantastic
Warehouses – Garages – Storage units – Commercial Shops – private Homes – Civic and Mining sites

Woodside Energy
Community Grant Support
Woodside are a valued community supporter of the Karratha Country Club and have provided grants to the club over the past 3 years to replace end of life dining furniture in 2020, an IT upgrade for our golf volunteers 2021 and in funding towards an new website in 2022. 
The support provided by Woodside has enabled the club to replace equipment and upgrade systems and ensure sustainability for the club's future. 

Air Dynamics
Air Dynamics provide all our refrigeration and air-conditioning services for the Karratha Country Club.
Locally owned and managed, we cover all Domestic, Commercial & Industrial Air Conditioning and Refrigeration installation & maintenance services.
Teck Design and Marketing
Proud Sponsor of the KCC Website platform
For over 12 years, Teck Design and Marketing has been at the forefront of website design in the Pilbara. Our team has worked with a wide range of local associations, trades, construction and earthmoving, indigenous groups, and medical services to create stunning, custom websites that showcase their unique personality and style.  
At Teck Design and Marketing, we understand the importance of standing out from the competition. That's why we specialize in creating websites that not only look great, but also effectively communicate your brand's message and value proposition. Whether you're looking to build a new website from scratch or revamp an existing one, our team has the expertise to make it happen. 

Bottle Mart
Bottlemart was established in 1977 and today comprises over 700 members throughout Queensland, New South Wales, Victoria, Northern Territory, South Australia and Western Australia.
Each hotel and bottleshop is independently owned and managed and is committed to providing the highest possible level of retail convenience and hospitality service – whether it is the ambience of the public bar, quality and value of the food service, the level of entertainment or the wide range available in the bottleshop.

Ray White Karratha
Ray White Karratha has proudly been family owned and locally operated since 1995 and servicing the real estate needs of the Pilbara.
Choosing the right real estate agent makes all the difference to the successful sale or leasing of your hard-earned home or investment. As local market experts, we have the knowledge and experience it takes to achieve outstanding results for our valued clients.
Our focus is entirely on our clients. We believe that success is built on the strength of the relationships we forge and all of our dedicated team share our same vision and quest for excellence. Our services include: Residential sales, Land Sales, Residential property management, Commercial and industrial sales, Commercial and industrial property management, Project marketing and Auction sales .
Knowledge. Skill. Experience. It's how our agents maximise the value of your property.

Viking Industries
Viking Industrial are a privately owned 100% Australian company, providing world class fixed speed diesel solutions. We offer a wide range of products ranging from power, air, water, to lighting and fuel storage with the flexibility to fully customise products specifically for your project.
Our team are all experts in their chosen field, hand picked for their knowledge and practical experience. With all bases covered, Viking Industrial are building the best equipment in Australia.

KAW Engineering
KAW Engineering provide a wide array of innovative solutions to this Industry including: 
 Marine & Subsea Fabrication

 

 Urgent Breakdown Support

 

 Vessel Mobilisations & Sea-Fastening (Including Material Supply)

 

 Offshore Repair & Modification

 

 Specialty Project Support e.g. DNV Approved Welding 

 

 Engineered Solutions from Design to Fabrication, Installation & Commissioning

 
Karratha Panel & Paint
Established in 2006, Karratha Panel & Paint is a locally owned and operated family business employing a team of ten staff members.
No job is too big or too small and we work with all types of vehicles.
Together we continue building the family business, delivering the same long-standing reputation for our meticulous attention to detail and providing outstanding customer service.
We're proud to be a part of the Karratha community and we are always supporting our local business groups and charities.

Tint A Car
Tint a Car Karratha is a locally owned and operated company specialising in window tinting, so whether its car tinting, house tinting, office tinting or machinery tinting we are the accredited experts. As WFAANZ members we are committed to quality and customer service. We offer extreme heat rejection solar films made exclusively for Tint a Car in the USA. Tint a Car Karratha also provide Paint Protection packages for your car. All our products are backed by a Lifetime Warranty.
Eye Luminous
For all your skin and eyebrow needs. "The one thing you can get into shape without exercising" .
Phone: 0436 465 697
Offering specialised services in all areas of beauty including:
IPL Treatments for Hair removal and skin rejuvenation.
Skin Needling with Meso Infusion and Facial Peels
Radio Frequency and ultrasound facials for lifting and tightening.
Brow sculpting including lamination technique for brows and lashes.
Body Sugaring for hair removal
Supplier of Cosmeceutical

Karratha Garage Doors
Karratha Garage Doors is a locally owned and operated company with strong experience in the heavy industrial, commercial and residential sectors.
We specialise in high quality, cyclone-rated products to meet the requirements of the Pilbara region. Our team of experienced local based technicians are available to meet your servicing, maintenance, and installation requirements regardless of your Pilbara location.

Pilbara News
The Pilbara News is the region's leading online and print news platform. The Pilbara News is part of The West Australian Regional Newspaper Group, which, in turn, is part of 7West Media, Australia's largest media group. It covers all the news from Karratha, Roebourne, Dampier, Exmouth, Tom Price, Paraburdoo, Onslow, Pannawonica, Point Samson, Wickham and all points in between.

Northwest Brewing Co
NW Brewing Co partner with the Karratha Country Club to provide meals at the club on Friday nights. Be sure to book your table.
Proudly locally owned and operated, North West Brewing Co's is Karratha's first and only craft brewery. We handcraft on site an extensive range of tasty craft beers, with a beer to suit any palate. Our restaurant also serves up lunch + dinner Tuesday to Sunday 11am to 10pm.

Adventure Sports
If you're looking for a better adventure, Karratha Adventure Sports is the must-stop shop for all your adventuring needs!
Whether you're a novice, enthusiast, or an expert on adventuring within the Pilbara, we've got the products to make your next adventure the best yet!
With each member an expert in their department, you won't find local insight like this anywhere else.

6Star Group
Based locally in Karratha, 6 Star Group Yarnda Gana, is an award-winning business which delivers a broad range of industry leading services in the solar renewables, electrical, engineering, and building & maintenance sectors.
Founded by Managing Director, James Corea, in 2017 the 6 Star Yarnda Gana team services the Pilbara and remote north west regions of Western Australia. All projects are managed and executed in house, which ensures a seamless delivery and a consistently high standard of quality control. We aim to deliver fit-for-purpose solutions that are cost effective, efficient, prompt and of the higher quality – making things easier for our clients and reducing our carbon footprint wherever we can.
Cleanaway
Cleanaway provide waste services for the Karratha Country Club with a free skip bin & monthly empty.
Essential waste and resource recovery services. Cleanaway provides the most complete range of sustainable total waste management services to fit all events, business needs, regulations and scenarios. Sustainability is at the core of everything we do. We strive to make a sustainable future possible for everyone, from our customers and employees to our shareholders and the community. Our entire operations are focused on delivering sustainability in these five key areas, with an eye on the triple bottom line of sustainability – the environment, society and the economy.

Sonic Health
Sonic HealthPlus is Australia's leading provider of occupational healthcare and general medical services. Backed by Sonic Healthcare, Sonic HealthPlus is a truly national company with wholly owned clinics operating in metropolitan, regional and remote locations across the country.
We have an extensive array of medical and allied health practitioners and specialists and understand the importance of protecting the health and wellbeing of your family and workforce. Our three key service divisions – Clinical Services, Site Services and Specialised Services – provide a holistic range of healthcare activities across the occupational medical, community and general practice spectrum.

Auto One Karratha
40 Karratha Terrace Karratha WA 6714
Established in 1988, Auto One is an independently owned Australian business whose shareholders are the members who serve and give you professional advice at your local Auto One store. We have a passion for cars and all things automotive – we understand your love of cars too! With great prices and the biggest brands you know and trust, we are sure to be able to help you with your project, whether it be replacing your wiper blades, fitting out your 4WD with the latest gear or rebuilding your Dad's old Holden HQ.
Karratha Contracting P/L
KCPL offers full and partial refurbishments, new house, shed, warehouse and patio construction, as well as add-ons to existing structures.
Karratha Contracting commenced operations in 2004 as an Electrical Contracting Company, expanding into Refrigeration and Air Conditioning Services in 2008. In January 2009, KCPL underwent further expansion to become a Facilities Management company offering all building trades including plumbing.
Our highly experienced and qualified team of project managers and tradesmen can provide a multi-trade solution for all maintenance tasks and projects. Our Company is committed to implementing new and innovative technology to provide our customers efficient and cost effective solutions.

Centurion
Centurion is an Australian company in its fifth decade of operation, with a history of involvement in many modern infrastructure projects.
Since being founded in 1971, Centurion has developed into a full logistics solutions provider delivering a comprehensive range of distribution, warehousing, and project services. Centurion's extensive transport fleet of over 2,000 vehicles and specialised equipment coupled with an unsurpassed branch network in key centres across Western Australia, the Northern Territory and Queensland ensures a flexible and reliable supply chain solution.
Our Western Australian footprint covers over 400,000 square meters including Perth, the Pilbara, the Kimberley, Murchison and the Goldfields.

Jupps Floorcoverings
Jupps Karratha donated and installed the bar area vinyl for the Karratha Country Club in 2021.
Jupps Floorcoverings was established in 1962 by Mr Wally Jupp and has remained a family-run business operating in the North-West. Over the last 25 years Jupps has grown to offer customers an extensive range of carpets, floorcoverings, ceramic tiles and blinds, also being a part of the Tile Boutique group.
Jupps Floorcoverings now has 5 retail locations in Geraldton, Karratha, Port Hedland, Ocean Keys and Busselton offering a professional service with trained staff, extensive product ranges, and friendly help and advice so that you will always find what you are looking for. Supporting these stores is a new modern warehouse and Head Office facility in Canning Vale.

TAV Sports Bar
Your Friendly Local – Located in a quiet corner of Pegs Creek Karratha, The Tav Sports Bar is the place where everyone is welcome! Meet your mates for a drink after work, bring your partner for a meal, or just relax, unwind and watch some sports.
Here you'll find top value drinks and food, sports and TAB facilities, and on-site entertainment and events. All housed in a laid-back venue surrounded by our iconic outdoor patio, where you can enjoy the breeze and the Pilbara palms.
Our screens show the best sports and racing action every day, and with our free courtesy bus you'll make it here and back with no worries. We're Karratha's go to place for a good time, come as you are, work gear is at home here!

Big Poppas
Modern Italian cuisine – Dine in, delivery or takeaway in Karratha. Big Poppa is new to town and ready to dish up delicious Modern Italian Cuisine. All of the dishes on our menu are available for Delivery or Takeaway. Order by phone or through our convenient online ordering system! Contact-free delivery is available.

TAV Takeaway
Tav Takeaway is the online takeaway division of The Tav Sportsbar, Karratha's local establishment since 1988
Toll
Domestic Delivery Services | Toll Group – Providing Global Logistics
Our document, parcel and courier services deliver to more places than any other logistics company in Australia.  
Choose from a range of cost-effective service options for your shipment, including Same Day, Priority and Standard delivery. 
With 95 million items delivered every year, we deliver directly to your customers across metro and regional networks, throughout Australia and New Zealand, and across the globe. 

Bridgestone Service Centre Karratha Central
Visit your local tyre experts at Bridgestone Service Centre Karratha Central 
No matter your tyre needs, we're here to help. 
Find a set of quality tyres, book in for a tyre service, or have your tyre questions answered by one of our friendly Bridgestone Service Centre Karratha Central staff. 
At Bridgestone Service Centre Karratha Central, we'll help you choose your ideal tyre from our extensive range, from car tyres to 4×4 tyres and more. We can also keep your tyres performing at their best with a range of tyre services, including wheel balancing, puncture repairs and wheel alignment. 
We're ready to help you with your tyre needs and questions, so come visit us in-store. Or, contact us for tyre prices in Bridgestone Service Centre Karratha Central.


Hanson Heidelberg Cement Group
Concrete
Hanson has a full range of decorative, general and premium concrete to suit any project.
At Hanson, we've invested in world-class technology systems to ensure we deliver the right products at the right time so our customers' projects are always a success.
We have the people, we have the products and we have the technology to ensure you receive the highest quality service.
No matter what the project, we'll make it happen.
Latitude 20
At Latitude20, we've designed rooms to provide all the creature comforts of home. We are the ideal short or long term all-inclusive and affordable solution for your company's employees in Karratha and the Pilbara region and we tailor packages to suit your needs.
Always conveniently located, our properties are chosen to make your stay in the Pilbara as convenient and productive as possible. Whatever your needs or tastes, Latitude20 can help you discover Karratha.

BEZ Engineering
BEZ Engineering fabricated the steel for the Karratha Country Club patio in 2019.
Established in 2000 as a family owned business with a focus on keeping it local. With a vision toward growth in the steel industry, Bez Engineering has since expanded its operation, servicing the local industry, Government, and mining, oil, & gas. Bez continue to maintain a goal of working proficiently & effectively both on-site & in-house.

Coastal Electrical & Data
CE&D installed the Karratha Country Club solar system in 2021 and provide electrical services for the club.
For all your electrical needs! We are a Business that pride ourselves on the quality, efficiency & affordability of our work. We do Domestic, Commercial & Industrial installation and maintenance.
Every job comes with a safety certificate.
Solar PV Systems, Switchboard upgrades, Emergency repair & after hours work, New circuits, office fitouts, Electrical Audits, RCD&RCBO replacements, smoke alarms, down lights, chandeliers & pendants , TV, ethernet & data points, fans, oyster lights, light switches, powerpoints (outdoor & indoor), hot water systems, floodlights, camera systems, emergency lighting, exhaust fans, rangehoods, fault finding, isolation switches, dimmers, sensors, bunker lights, battens, pool lights, sunset switches, retic controllers, sub-boards and much much more!

Ashkarnah
Ashkarnah is a luxury boudoir boutique specialising in bringing excitement and pleasure through our comprehensive range of products to add a bit of naughty but nice fun to your everyday life. We cater for everyone of all shapes & sizes and ensure that all of our products are 100% body safe.

SBM Mobile Welding
SBM Mobile Welding WA Pty Ltd is a West Australian owned & operated business servicing the mining & petroleum industries, and their associated support services.
SBM Mobile Welding WA PTY LTD can assist with labour, plant or machinery for any of your projects big and small. Mining, Construction, Marine, Forestry are just some of the industries we can assist. Small residential jobs, to massive offshore Oil and Gas projects, we are happy to jump onboard.

Freo Group
Freo Group donated the crane hire and operator to erect the Karratha Country Club patio in 2019 and provide cranage as required around the club.
Freo Group is the leading provider of crane hire services and material logistics management in Australia. We provide a complete range of crane hire, heavy lifting, logistics management, oversize transport, materials handling, warehousing and storage services from our many locations across Australia.

XCMG Mining
Xuzhou Construction Machinery Group Co., Ltd. (XCMG) was founded in 1943. Since then, XCMG has stood at the forefront of the Chinese construction machinery industry and developed into one of the domestic industry's largest, most influential, and most competitive enterprise groups with the most complete product varieties and series.

Karratha Nissan
As a Nissan dealer, KARRATHA NISSAN provides you with high-performing Nissan vehicles designed to thrill and inspire you.
Located in KARRATHA, we are your #1 choice for Nissan vehicles.
We have been serving the central PILBARA area for over 18 years, our website contains news and information on the popular range of Nissan Passenger and Light Commercial vehicles.
Pilbara Pest Company
Pilbara Pest Co. is your Pilbara Local Family owned Pest Management provider offering Mates rates on all of our wide range of services and we will keep coming back until they're gone. 
Sometimes we feel sorry for the Bugs, sometimes we don't.
CPS Conveyors
CPS opened for business back in 2003 in a small factory located at Welshpool, Perth, under the name Yeloroll. The directors, Alan Douglas and Mike Einhorn, were committed to changing the bulk materials handling market from the beginning by introducing the first polymer roller to the Australian market. Since then, CPS has grown to become world class leaders in innovative conveyor manufacturing and technology. CPS now ships its products across the globe, while successfully fulfilling all client and partner requirements, big or small.

ESM Resources
ESM Resources provides cost-effective, turnkey dry hire solutions for earthmoving equipment and maintenance in mining, civil and construction industries. All our equipment are available for dry hire, which is more convenient for most projects where the team members are already in the field, including the equipment operator. We take care of our machines diligently, ensuring they are in the best condition and meet Australian safety standards.

Coates
Coates Hire Karratha donated the hire of the scissor lifts for the construction of the Karratha Country Club patio in 2019 and provide the oncourse ablutions facilities.
Coates is more than just Australia's biggest equipment hire provider. We're an end-to-end solutions company spanning dry hire, temporary works engineering, industrial shutdowns and training. So whatever the challenge, just know – we've got your back. Coates – Equipped for anything.

KBSS Engineering
KBSS Australia is an award-winning business supplying specialised support services to the mining, oil, gas and marine sectors. We are committed to providing exceptional service and high quality work every time, as well as employing locally and investing in our community.
Our areas of expertise include: Onsite machining – Specialised mechanical services
SMP (structural, mechanical & piping) – Technical Labour Hire
Globe Constructions
Established in 2007 in Karratha W.A, Globe Construction's objective was to establish a sustainable and continually improving Concrete Construction company able to provide professional services to remote areas.
Today, Globe Construction focus primarily on Concrete Construction, Civil Contracting & Specialised Labour Hire, offering turn-key Construction, Building and Civil Solutions in the Mining, Resources, Building, Local Government, Commercial and Residential Sectors.

Home Hardware
Home Hardware Karratha is an independently owned hardware store, offering a complete range of home improvement, hardware products and camping gear for home or weekend projects.
The Home Hardware Karratha team are with you in your projects, your gardens, your builds, your everyday purchases, and your weekend camping with Mighty Helpful advice.
Our store has been helping the Karratha community since 1990, and it's this long-term commitment we dedicate to our members and customers every day.

Karratha Fluid Power
Karratha Fluid Power is a locally owned and operated Western Australian Company. From Hydraulic Hoses, Servicing, Machine Shop, Workshop and Quality Parts to Hydraulic Equipment Hire, we have been providing our Services to a diverse range of industries including Marine, Offshore Oil & Gas, Mobile and Mining throughout the Pilbara since 1992.

Malley Group
As your local Mechanic in Karratha, Malley Group take great pride in offering the very best in car servicing and automotive repairs. Malley Group specialise in car servicing for all makes and models, including commercial fleet vehicles and are available to contact 24 hours a day.
Our fully qualified log book servicing ensures your car is in safe hands, and we provide quality car service and repairs on all models. including four-wheel drive and Diesel vehicles. We can provide Vehicle Haulage, including Heavy Vehicles.
Malley Group can perform car air conditioning service (AU36358), service new cars and only qualified mechanics work on your car, using quality parts and fluids so your warranty is protected.

Nielsen Liquid Waste Services
Nielsen Liquid Waste Services Pty Ltd are licensed with the Department of Environmental Regulation to carry and dispose of controlled waste, (Licence – T00738) and can attend to all your septic and grease waste removal needs throughout the Pilbara including Pumping out of grease traps, Emptying septic tanks, Emptying waste holding tanks, Emptying of portable toilets, Pumping wash bays. We can also deliver potable water for remote mine sites.
Being local to the region Nielsen Liquid Waste Services Pty Ltd proudly sponsor a number of local groups and clubs throughout the year. We have proudly sponsored the Cougars Netball Club, Salt, Junior Soccer Club, Karratha Little Athletics Centre, Karratha/Dampier Tee-ball Association, Nickol Bay Speedway, The Karratha/Dampier Lions Club FeNaclNG festival and many other non-for profit organisations. We also are happy to provide free services for fundraising events for other non for profit organisations.

CORPS
We are Australia's leading technology driven civil construction company, on a mission to build the world, better.
At Corps, we are a single solution civil construction company based in the economic powerhouse that is the Pilbara region. We are proudly owned and operated by the Corps family, with unequalled capabilities in earthworks, roadworks, civil construction, sand delivery and cartage.
But more than that, we are the movers and shakers and new ground-breakers. We are true Karratha locals and community supporters. The front runners and big picture thinkers. The innovators, not imitators.
We have laid the foundations for every major project in the Northwest over the last 37 years – and today, we have it all – the locally based capacity, leading-edge technology, experience and the sheer grit and agility to deliver projects of any scale through our four hubs in Karratha, Broome, Port Hedland and Perth.
At Corps, we are moving mountains.

Europcar
Europcar WA is your one stop shop for fleet solutions in WA. With 16 locations in WA, 3000 + vehicles on fleet and a mechanical service centre in each location, Europcar WA ensures you get a safe and reliable vehicle when you need it. Our team has been servicing WA for over 40 years with a range of cars, utes, trucks, buses, 4wds and even hybrids. We can service private customers like holiday goers and people moving house all the way to smaller contractors/businesses to larger mining companies and government organisations. We also supply industry spec equipment that can be fitted to vehicles as required. No matter the customer or requirement Europcar WA has the vehicle and accessories to suit your needs.
Karratha Eyecare
Welcome to Karratha Eyecare, where we aim to accommodate all of your eyecare needs. We offer bulk billed exams and health fund rebates for the whole family. We are bringing new and fresh brands never seen before in the Pilbara with the highest quality German engineered lenses. We offer a new safety glass lens material, which boasts crisper vision and a wider frame selection.

Turf Life
Pilbara Turf Renovation Specialists – for all your Verti-Mowing | Vacuum Sweeping | Turf Aeration | Coring | Broad Acre Mowing | Fertilising & Soil Amendments | Top Dressing |Turf Repairs & Maintenance.

Dunnart
Custom Picture Framing – Experts for over 20 years with the knowledge and expertise to make your piece really stand out. From Canvas stretching, Football jerseys, Sporting memorabilia, Tapestries, Multi window frames and much more!
Homewares & Giftware – We stock a full range of homewares and unique giftware to help make your house a home or a perfect gift for a special someone who might be hard to buy for. The range of homewares includes Flower Box Home Fragrance, Elume, Rugs in a range of sizes, Furniture to suit every home; Dining, Living, Bedroom and Outdoor furniture.
We also offer a fantastic boutique range of Ladies and Mens styles with new stock arriving every season.

Accounts Direct
At Accountants Direct, we're passionate about providing employees, enterprises and investors with expert tax, accounting and financial advice to help them (and our staff and partners) succeed in business and in life. Our Karratha representatives have vast experience in tax returns for business and individuals and a range of other accounting experience. We are well-versed in identifying all possible tax deductions, smart tax-savings strategies and benefits you are entitled to. With us as true tax specialists in your corner, you can rest assured that you will get the maximum tax refund possible, no more worrying about what you can and can't claim.

Test & Tag Karratha
Test & Tag Karratha conducts professional inspection, testing, tagging and recoding of electrical appliances, firefighting equipment and working at heights harnesses.

WA Golf Foundation – Golf WA
The WA Golf Foundation provided funding to bring a PGA coach to the club to provide group coaching clinics for the golfing public, a Q&A workshop, junior and Indigenous youth coaching clinics and clinics to kick off a New Starter Program for Ladies.
We have now increased our women's and junior participation and continue to introduce new people to the game of golf.

Three Birds Homewares
Jessica Walford is a self taught visual artist based in Karratha, Western Australia. Known for her dreamy ocean & mandala themed artworks that are created in a purpose-built studio in the heart of her home that she shares with her husband, and her three young children. Her "Three Birds".
From the daydream to the studio, Jessica Walford is the artist behind it all.
Instagram is the primary platform for showcasing Jess' art so do follow @jessicawalford_artist and @threebirdshomewares to keep up with the latest.
Collaborations & commissions of all sizes are welcomed please email enquiries to Jess

Jude's Grazing & Event Decor
We've got you covered with amazing grazing table & box selections to complete any occasion! Stay tuned to browse our decor collections for stand out features general bits & pieces or finishing touches for your next event, including personalised signs.

McDonald's Survey
With experienced leadership, qualified talent and applied technology, we can blend and adapt to whatever is asked of us. Our multi-disciplined team enables us to tackle a wide variety of projects from complex rail and road surveying, 3D Visualisations of the built environment, large scale pre and post dilapidation projects and digital engineering services. In our Rail activities for example, we've successfully delivered projects for the likes of Rio Tinto, BHP, FMG, Roy Hill, Arc Infrastructure and John Holland, to name but a few. The rail expertise we provide to these companies includes; rail realignment, re-sleepering, turnout refurbishment, track renewals and new construction.
Double R
Double R Equipment Repairs has been a quality service provider to industry for over 17 years. Founded by Rusty Russell in 2005, the Company now employees over 230 personnel from 6 branches, in Karratha and Leinster in Western Australia and Tamworth, Gunnedah, Hunter Valley and Mudgee in NSW.
The Company stands on a solid foundation of diversity with Sales and Services across Agriculture, Transport, Construction and Mining sectors.
Your local Double R experienced team are experts in the industry and stand by our products and Company.
We look forward to meeting you and your needs either on site or at a Double R Branch near you!
Cowan Plumbing
Cowan's Plumbing Service's Pty Ltd, PL 5183 GF19461
To give peace of mind to those responsible for delivery of potable water and removal and treatment of wastewater".

The Organic Hair Van
With 20 years in hairdressing I'm excited to offer clients of Karratha & surrounding areas a natural alternative.
Getting your hair coloured should be stress free. That's why I choose the best & cleanest colour line for my customers. @natulique certified organic is the most gentle, 100% ammonia free professional hair colour with certified organic ingredients and fewer toxins.
And the best part no nasty smell!

Karratha Roomstay Bali
KARRATHA ROOM STAY is a Guest house located in Denpasar. The registered address of the entity is Jl. Setra Dalem No.49, Sesetan, Denpasar Selatan, Kota Denpasar, Bali 80223. Further in detail information is provided in the corresponding sections along with the frequently asked questions. You can also read the customer reviews about KARRATHA ROOM STAY as well as sharing your own experience. Every opinion is valuable, giving more insight on the company and other businesses in Denpasar. PH: +6282139150540
Pirtek Karratha
Pirtek Karratha is run locally, with over 30 years of experience in Hydraulic and Industrial hose supply.
We cover a range of different solutions, from Spill control, fire suppression, pressure testing and tagging and of course all your Hydraulic needs.
With an ever expanding and dynamic team, our main goal is to cut out your down time and always leave you with a solution.
On call, 24 hours a day, 7 days a week, We look to keep you operating!
Speak to one of Our friendly staff Today, on (08)91854481
Floortek Commercial Flooring
Floortek is your fresh new option for flooring in Karratha.
A true local, family owned and run store since 2021, Floortek can be trusted to provide the correct advice for your flooring project without cutting corners. Their friendly staff are all trained in the installation process from start to finish and are there to help you. Floortek believes in beginning from the ground up, making sure that what's underneath your stunning new floorcoverings is not neglected. After all, it's what's underneath that counts in making your floors last. Floortek will put in the hard yards to inspect, measure and quote your job, while consulting with you and working to suit your budget.
Catering to any job, from boat carpet for your tinny, to new vinyl planks, carpet and blinds in your home, to major commercial projects or mine-site work.…. If your floor's a wreck, call Floortek!